Small Leather Camera Satchel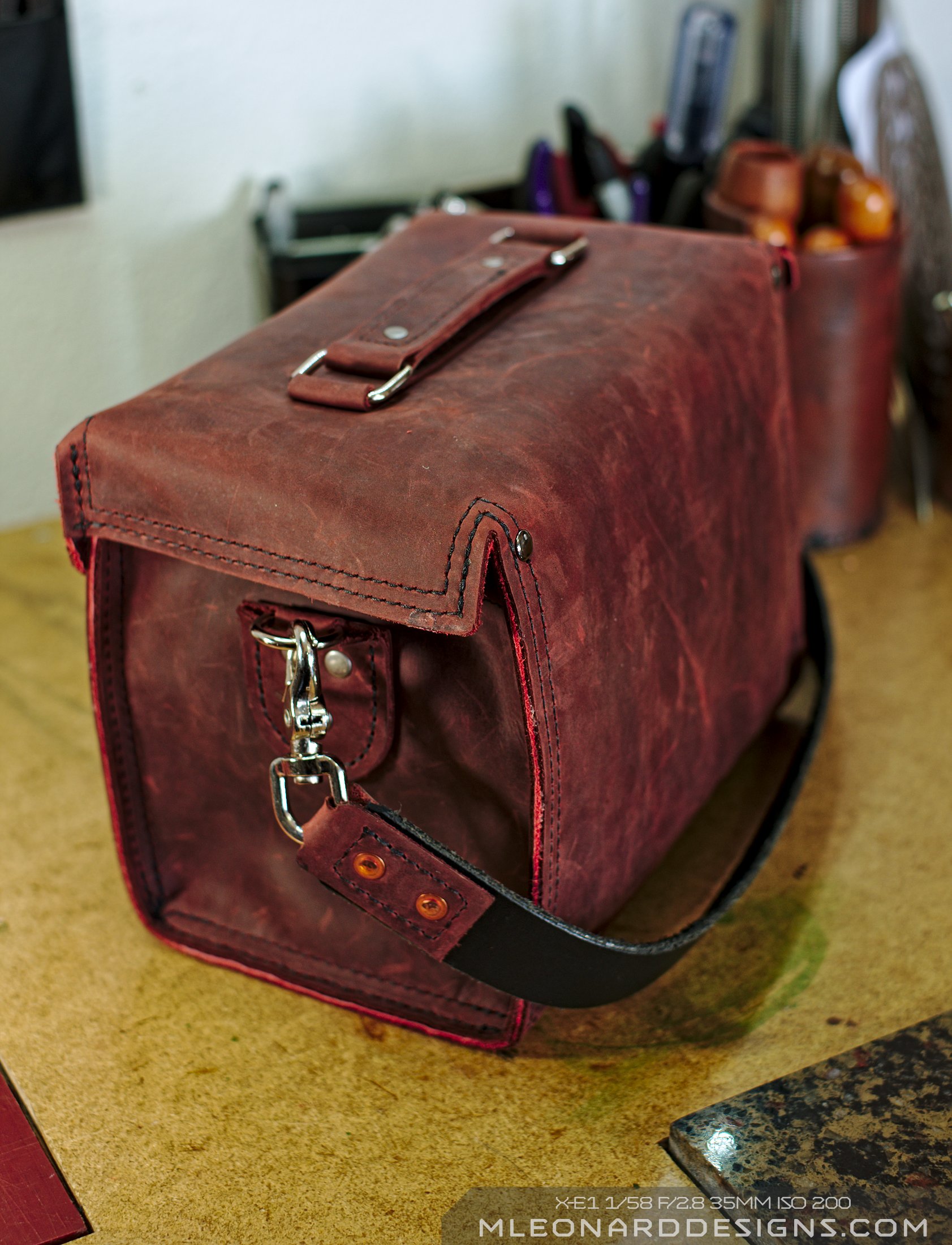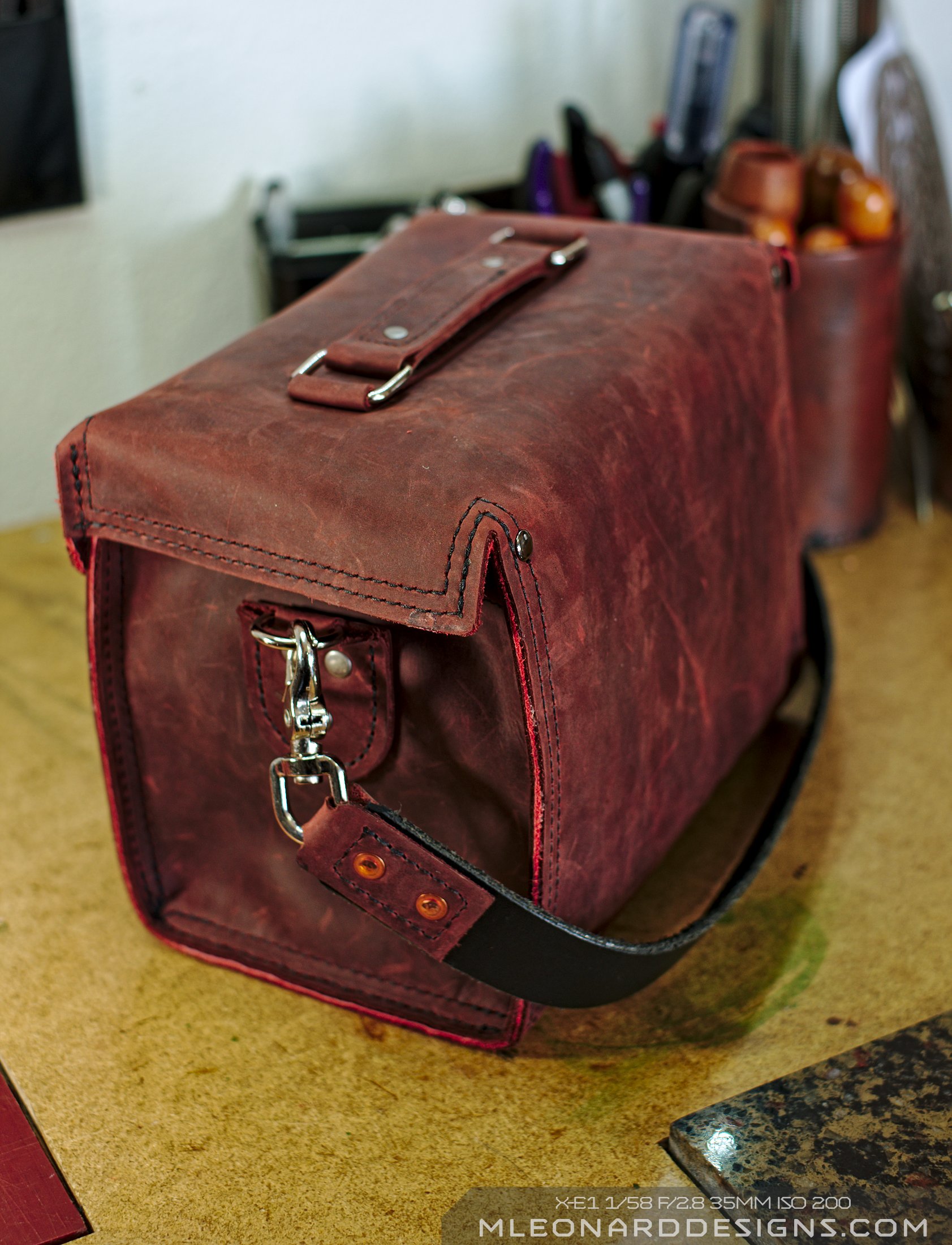 sale
Small Leather Camera Satchel
Here I am crafting a leather bag much like this one!
http://youtu.be/sxiKIBVohOY
This leather satchel is a good universal bag for your everyday needs. As you continue to use this bag it will develop a character unique to you and how it's used.
The inside is padded keeping your valuables safe.
This high quality made leather good is hand made by myself without pre-made pattern kits. Being an original creation you can know that what you own is truly unique and built to last.
Made from burgundy stone oil leather and lined with a rich red chromatic leather.
H: 7"
W: 9 1/2"
D: 6"